The Competitive Advantages of Z+G Sheetfed Offset Cold Foil Adhesives
As more offset printers take advantage of specialty effects, like cold foil, choosing the right adhesive is imperative to maintaining press performance and print quality. After extensive development and testing in the field for over 2 years, Zeller+Gmelin has released a new cold foil adhesive specifically designed for dual-cure sheetfed offset applications. In partnership with our product developers, chemists, and print partners, we've innovated our adhesive formula to provide multiple competitive advantages that we will cover in this blog.
Eco-Friendly Adhesives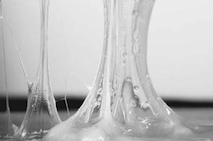 Zeller+Gmelin formulated our cold foil adhesives with the environment in mind. Compatible with low-power, eco-friendly LED curing systems, our adhesives cure extremely well with both UV and LED technologies. The adhesives also perform well at record press speeds with minimal water settings, while still providing the crisp lines and details needed in foil printing applications. With the water and energy savings from Z+G adhesives, sheetfed offset printers can make great strides in their sustainability efforts by using eco-conscious consumables.
Foil Brilliance and Shine
High quality foiling relies on clean foil release, sharp edges, high gloss/sheen and a smooth laydown. Zeller+Gmelin cold foil adhesives are designed to do just that. Our products maintain the ultimate sheen and gloss of the foil, with an incredibly thin adhesive laydown. Our most popular adhesive has a light grey tint to assist in print management and troubleshooting with the naked eye. Use Cold Foil Adhesives from Zeller+Gmelin and your packaging will shine like the stars!
Resistance to Common Foil Defects
Cold foil printing is no easy feat. Defects such as pinholing, mud cracking and liner release failure are just a few of the pain points many litho printers encounter. Naturally, Z+G adhesives are optimized to significantly reduce the occurrence of these common foil defects. With strong adhesion, our products allow a clean foil release with crisp, sharp edging and no cracking when cured. It's important to have the right adhesive settings to avoid these foiling issues. Contact your Zeller+Gmelin representative for assistance in choosing the optimal adhesive setting for your print variables.
Adhesion Versatility
In addition to its compatibility with multiple curing technologies, Z+G cold foil adhesives work brilliantly on all paper substrates, coated or uncoated. It also adheres well to most common plastic substrates. Printers diversified across multiple packaging markets can utilize one quality adhesive across multiple paper and plastic print applications, saving costs and standardizing processes.
Maintain Speed & Performance
In sheetfed offset printing, speed is key for maintaining profitability and a competitive advantage. Don't slow down for specialty effects printing! Z+G cold foil adhesives are formulated to adhere and cure at the incredibly high press speeds of today and in development for the future.
Foil printing done well can provide a competitive advantage for sheetfed offset printers. Don't let your adhesives be the culprit of expensive foil and substrate waste! Zeller+Gmelin cold foil adhesives are eco-friendly, maintain brilliance and press speeds, and combat common defects on a variety of applications. Contact your local Zeller+Gmelin sales representative to discuss your options. Not sure who your contact is? Jonathan Harkins, Lithographic Products Manager, can assist in getting you started. Contact Jonathan at 214-638-8880 or email Jonathan to learn more.